About Scott
Scott was born and raised in the Tri-Cities and currently resides in the community of Heritage Woods, Port Moody with his wife Stephanie and two boys.

He has been involved in all aspects of Real Estate, including working with investors, developers, buyers, & sellers. Being a true believer in the investment of Real Estate, Scott personally owns several investment properties and has helped hundreds of people purchase and/or sell their home.

What separates Scott from other Realtors is his 'Systems for Success Marketing Approach' combined with his acute understanding of the transaction process. He's committed to getting the most for his clients through his expert negotiating skills and prides himself on providing exceptional customer service. Putting his client's best interest first has ensured a long list of happy and loyal clients which form the foundation of Scott's business. Scott's strong relationships with industry professionals and his keen understanding of the Lower Mainland's Real Estate market ensure that his clients have the best representation possible.

> Joined Sutton Group in 2007
> Gold Master Medallion Member – 10 Consecutive Years from 2008-2017*
> Recipient of the Sutton Diamond & Platinum Awards
> 2012, 2016 & 2017 Sutton Group MASTER Award
> TOP Producer at Sutton Group 1st West Realty
> Former appointed Member of the Professional Conduct Committee for the Real Estate Board of Greater Vancouver
> BA in Psychology from Simon Fraser University
> Team has over 50 years of combined service
*The Real Estate Board recognizes the accomplishments of the top producers each year through the Medallion Club. These achievers are in the top 10 percent of the industry and excel in combined MLS listings, sales and dollar volume.
Meet the Team
Karen Todd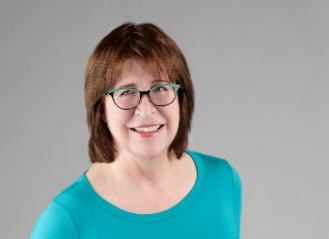 To ensure efficient, complete service for his clients, Scott carefully selected a highly experienced Agent, Karen Todd, to offer seamless assistance to his clients in every aspect of their home purchase or sale.

Karen has been a licensed Agent for 18 years and is proud to deliver top level service to Scott's clients. The Tri-Cities has been her home for 25 years. Her in depth knowledge of the different neighbourhoods, schools and amenities has been one of her greatest strengths for Scott's Team. Whether you are a first-time buyer or empty nester, Karen is committed to ensuring that the buying or selling process for each client is as stress free as possible.
Lee Yau-Nobrega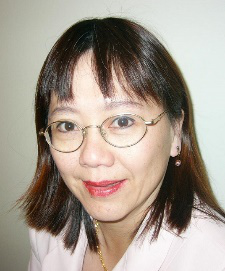 Lee Nobrega has been a member of the Real Estate Board of Greater Vancouver for over 20 years. She has multi language skills which are a huge advantage in today's ever competitive market. She is fluent in English, Cantonese, Mandarin, Taiwanese and Bahasa Melayu. Her vast experience combined with her strong communication and negotiation skills enable her to offer the highest caliber of advocacy, guidance and assistance to her clients in all aspect of buying and selling.

Lee's professional standards have earned her respect from her peers and loyalty from her clients. She always takes pride in her work and dedicates the time needed to always make her clients feel comfortable and that their needs are fulfilled.